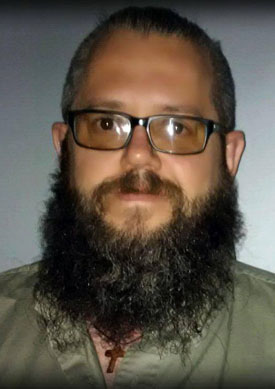 Jeff Bourne
Executive Director
Jeff was hired as the Executive Director of the U-Turn Drop-in Centre in 2015. His work with U-Turn is supplemented with years of lived experience with addiction and recovery. He is a strong advocate for those who struggle with mental health and addiction issues, he continually lobbies government for better services in these areas and is often in the local media speaking on these issues. Jeff co-founded the U-Turn Drop-in Centre, is co-founder of Open Door Ministries Carbonear where he serves as a director, serves on the provincial government's Recovery Council and a number of other boards and committees. Jeff has a certificate in Addiction Studies from Mount Royal University, a diploma in Ministry and Theological Studies from Queen's College, and a number of other certificates that contribute to his work at U-Turn. In 2016, he was awarded the Newfoundland Labrador Liquor Corporation (NLC) President's Award. In 2017, he received The Queen's College Alumni/ae Association Award for outstanding graduate in the Diploma in Theology and Ministry Program, and in 2012, along with his wife Tammy, Jeff was awarded Victoria Citizen of the Year. He actively volunteers with the 2615 Victoria Army Cadets as a band instructor which enables him to spend time with his daughter, Laura, and contribute to his community.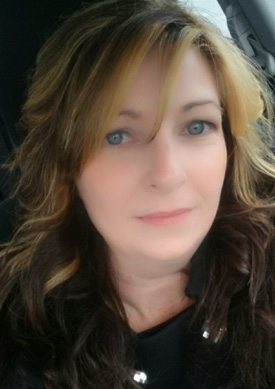 Tammy Bourne
Volunteer Peer Support
Tammy is a co-founder of the U-Turn Drop-in Centre and volunteers her time at U-Turn as Peer Support Lead. She has lived experience being married to an active addict who is now in recovery and has a passion for helping people seeking recovery from addiction. Tammy has a diploma in Computer Studies and Accounting, a certificate in Mental Health First Aid and a number of certificates in self-care. She has worked in various industries including banking and sales and managed operations within a number of departments for a large cargo company. In 2012, along with her husband Jeff, she was awarded Victoria Citizen of the year. Tammy enjoys painting beautiful scenery and spending quality time with her family.
Following a church service at Victoria United Church in 2006, Jeff Bourne, a recovering alcoholic and drug addict, approached the pastor and challenged him to not only talk about addiction related issues, but to do something about them. This challenge led to a partnership and a commitment between Jeff and his pastor, Jesse Bown, to explore what could be done in the Trinity-Conception area in the face of a growing drug problem. It was soon realized that a missing piece in the healing process was a place to provide support to the addicted and their families while on the road to recovery. To have such a facility operating in Trinity-Conception was Jeff's dream from the outset. It was during this time that the Rev. Dr. Curt Clarke, the director of pastoral care and ethics in rural Avalon, became involved in the process.
It was through Curt's desire to see this project succeed and his ability to connect other people to the dream, that the Community Awareness Addiction Group (CAAG) was formed. CAAG has a number of members with representation from the areas of addiction, mental health, criminal justice, clergy, recovering addicts, community members, social work and research. Through the CAAG's efforts and with the continued support over the past six years from the Hon. Jerome Kennedy, a proposal was accepted by his office in 2011 to grant funding to open the U-Turn Drop-In Centre. Today, U-Turn is an active, thriving centre and living up to the dream of being a place where hope, healing and recovery are found.